Ross Realty Group Announces Class A Downtown Tampa Office For Lease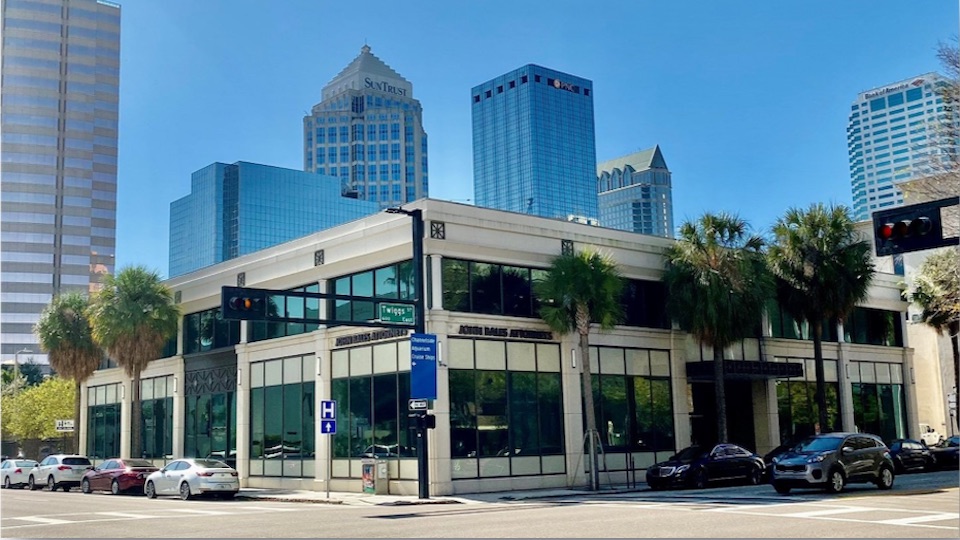 Features:
• Strategically located in the heart of Downtown Tampa
• Opportunity to occupy the whole 1st Floor
• Furnished Executive Suites Available
• Full Service
• On-site Parking
• 24-Hour Access
• Attractive Lobby
• Owner-Occupied
• Immediate access to I-275, I-4, and the Selmon Crosstown Expressway
• Steps from Circuit, County and Federal Courthouse
About Elliott M. Ross, CCIM
Elliott is best known for his expertise in the sales and acquisition of commercial investment properties and consistently ranking among the top commercial dealmakers in West Central Florida. Elliott was recently recognized by the Florida Gulfcoast Commercial Association of Realtors at the annual Pinnacle Awards celebration. His 2017 transaction totals placed him 2nd in Retail and 3rd in Investment sales within Regional Companies.
His 44+ years of experience in Tampa Bay and his commitment to providing best-in-class client services have resulted in numerous multimillion-dollar transactions. Elliott represents financial institutions, owners' associations and individual investors in all types of commercial real estate transactions.
CONTACT:
Elliott M. Ross, CCIM, Ross Realty Group
(727) 639-3800 • [email protected]